Children belong in school. From a very young age, the benefits of participating in early learning environments are vast and lifelong. Even so, suspensions and expulsions from child care and preschool occur all too often. Black children, especially Black boys, are disproportionately suspended and expelled—a harmful experience that mirrors and exacerbates the many other inequities these children may face early in life.
New York State's renewed focus on reducing racial inequities in early learning suspensions and expulsions is bolstered by evidence from the Child Opportunity Index. Ensuring that young children stay and succeed in school helps advance larger goals of equalizing opportunities across the state.
Suspensions and expulsions from preschool perpetuate inequities, causing extensive harm
Expulsion and suspension rates for young children are shockingly high. In 2005, groundbreaking work from Dr. Walter Gillam found that the expulsion rate for children in pre-K was 3.2 times the rate of K-12 students. In 2016, data from the National Survey of Children's Health estimated that 50,000 preschoolers were suspended at least once, and about 17,000 were expelled.
These suspensions and expulsions can have damaging impacts. Early childhood education is crucial for school readiness; when children are denied access to this education, they are denied the social-emotional, behavioral and cognitive development necessary for lifelong success. More recent research by Gilliam finds that suspensions and expulsions from preschool are predictive of later expulsions and suspensions. Students who are expelled or suspended are up to ten times more likely to drop out of high school, experience academic failure, hold negative school attitudes and be incarcerated later in life.
Research has also demonstrated that suspensions and expulsions are drivers of racial/ethnic inequities. In the 2017-2018 school year, the Office for Civil Rights in the U.S. Department of Education concluded that Black students made up 18.2% of the preschool population but 43.3% of suspensions and 38.2% of expulsions. Black preschool boys were particularly at-risk, suspended and expelled at rates that were more than three times their share of preschool enrollment. These trends mirror both the lifelong educational inequities Black children face and the roadblocks they may confront in accessing other resources necessary for healthy development.
Fighting these trends in New York State with the Child Opportunity Index
New York State has acknowledged its share of this problem. In 2016, one in six preschool programs in New York State reported using expulsions, suspensions or both, and they found that Black children had a greater chance of being expelled than their peers.
That year, these state and national findings struck a chord with New York's Early Care and Learning Council (ECLC), a coordinating hub for the state's Child Care Resource & Referral network. Fannie Glover, ECLC's Senior Director of Equity, Inclusion, and Belonging, began leading a project around these issues. Citing the national data, ECLC developed a public awareness campaign alerting parents and the private sector about the inequities and the impact of early education expulsions and suspension.
In the years that followed, there was interest across the state to continue advancing the initiative, but there needed to be a straightforward way to keep the momentum going.
Then in early 2022, Glover came across diversitydatakids.org's Child Opportunity Index (COI) visualizations on racial and ethnic inequities. The stark differences in neighborhood opportunity that White and Black children experience—the COI shows that 50% of Black children in New York live in a very low-opportunity neighborhood, compared to just 3% of White children—spurred Glover and her colleagues into action. "The COI graph depicting inequities within Black and Brown communities compared to their White counterpart was the visual aid needed to move us to action," Glover says. She shared the data with the ECLC board, who "were met with a similar reaction."
"That transformed the conversation we were holding around inclusion and belonging," says Glover. "It changed the trajectory of what we were looking at and planning to do."
ECLC began prioritizing racial inequities in neighborhood opportunity within its focus on suspensions and expulsions. The COI data catalyzed an invitation-only summit this fall on equitably reducing suspensions and expulsions. The first convening, on September 29, brought together state and national leaders in child care, business, housing, law enforcement and education, as well as representatives from the governor's office, members of ECLC's network and parents.
"We intentionally invited diverse sectors to this invitational-only meeting which we felt were touchpoints—different organizations that touched the lives of children and families in New York," says Meredith Chimento, ECLC's Executive Director. "We believe what happens to a child outside the classroom can play a role in classroom behavior."
Dolores Acevedo-Garcia, director of diversitydatakids.org and Professor of Human Development and Social Policy at Brandeis University, spoke at the September 29 convening about these racial inequities and their importance. "In Albany, New York, poor Black, Hispanic and Asian children are much more concentrated in very low-opportunity neighborhoods," she explained in her presentation. Racial inequities in access to neighborhood opportunity go beyond racial differences in family poverty. Poor Black children in Albany live in a neighborhood with an opportunity score of only 9 out of 100, but poor White children live in a neighborhood with a score of 62. This means that Black children are much more likely to face multiple challenges to healthy development.
"We could help young Black children if our policies for allocating high-quality early childhood resources prioritized both family poverty and residence in a high-need community," Acevedo-Garcia said. She notes that that perspective is already being put to work in Albany, where findings from the Child Opportunity Index have shaped a movement to revitalize parks and playgrounds in the city.
"When that information was shared, it shook some folks," says Glover, reflecting on the September summit. But sometimes, that disruption is necessary. Glover says there's "nothing like stats, nothing like data" to drive home the message.
A long-term goal to spur action into impact
The Child Opportunity Index data has helped leaders across the state realize how various systems and structures affect early learning opportunities—and the importance of a cross-discipline approach to address these deep-seated inequities. At ECLC's second convening on October 28, the focus was on building a template for programs and systems outside the early education sector to collaborate and support equity for the state's youngest children.
For Glover, the data visualizations from diversitydatakids.org helped transform these ideas into action. "I had been singing the song for a long time now," Glover says, but it wasn't until the ECLC board saw the COI "that it resonated that there was something that needed to be done and done immediately."
Looking ahead, Glover hopes that equity-focused data will continue to support ECLC's work by demonstrating that these initiatives have had an impact. The dream, she says, would be to see the numbers of inequitable suspensions and expulsions go down. And this impact will be reflected in more significant data trends—higher graduation rates, lower incarceration rates, and healthier, more equitable communities.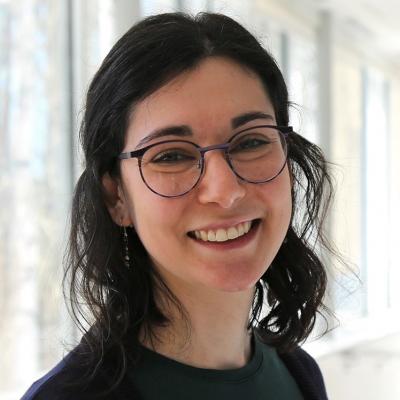 Leah Shafer
Senior Communications Specialist
Learn more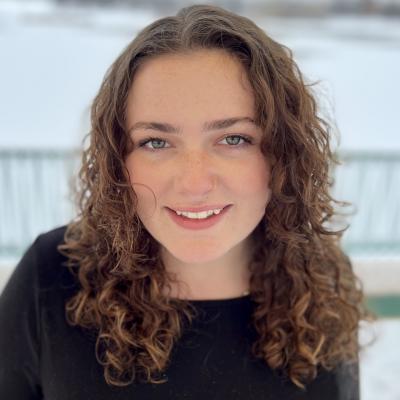 Amalya benEzra
Undergraduate Research Communications Assistant
Learn more