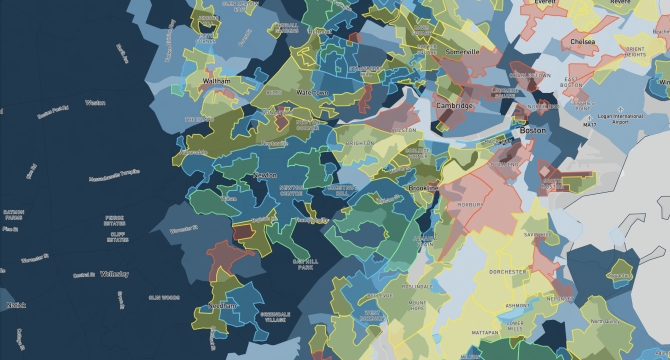 New Equity Tool
From Redlining to Child Opportunity
We present the only dataset available that maps child opportunity today to "redlining," the 1930s neighborhood risk grades assigned by the Home Owners' Loan Corporation (HOLC). Our map app shows how redlining intersects with contemporary child opportunity. New data stories highlight lessons learned about the impact of redlining on segregation and child health.
Explore
Webinar
We offer a detailed overview of the Child Opportunity Index, what it teaches us about racial/ethnic equity and neighborhood opportunity—how it can be used to advance healthy child development.
Blog
NASEM has released the final report for its consensus study: "Exploring the Opportunity Gap for Young Children From Birth to Age Eight." We feel compelled by the the committee's findings to redouble our efforts to make child opportunity more equitable.
Impact Story
In a new study, we find that neighborhood opportunity—measured by the Child Opportunity Index—is associated with premature death for children and caregivers. The findings are a call to action for child and family wellbeing.